Home of the nation's leading and most trusted source for guaranteed quality authentic prehistoric art. With a reputation built solely on honesty, respect, and knowledge within the hobby, we are known for excellence and professionalism in providing superior quality Pre-Historic Artifact Sales and Evaluations. We take pride in offering a true source where any artifact evaluation or purchase can be made with complete confidence, and also in providing a place where our lines are always open to fellow enthusiast for any questions or assistance they may have or need in the prehistoric artifacts field.
Sincerely,
Sam W. Cox
WE ARE ALWAYS LOOKING FOR QUALITY ARTIFACTS AND COLLECTIONS.
IF YOU HAVE ITEMS FOR SALE NOW OR PLANS OF A DISPERSAL IN THE NEAR FUTURE, PLEASE GIVE US A CALL AT 859-553-0319.
| | |
| --- | --- |
| | |
| Quite Possibly The Finest Museum Grade Blue, Red And Purple Mottled Mercer Flint Clovis Paleo Ever Crated By Ancient Man. Found Knox County Ohio Prior To 1950 And Previously Collected By Dr. Gordon Meuser And Clifford H. Bauer. Please Be Advised When Inquiring That I Did Have To Out Bid The Entire State Of Ohio To Win This One At Public Aution! | Display Above Are Rare Examples Of Large And Fine Authentic Hornstone, Fort Payne And Dover Flints From The Western Kentucky And Tennessee Regions. Sorry These No Longer Avalible For Sale, As All Sold In Less Than Three Weeks Of Posting. Unlike These Examples, Many Of Our Inventory Items Never Make Published Listings, So Please Contact Us If You Have A Specific Type Or Style Of Artifact In Mind And We Will Glady Work With You To Fulfill Your Collecting Goals. |
| | | |
| --- | --- | --- |
| | | |
| A Variety Grouping Of Colorful High Quality Museum Grade Artifacts Pulled From My Private Collection For A Display Presented In Nashville Tennessee In 2008. | The Look Of Old Prehistoric Slate Gems! These Examples Represent Superb Color, Materials, Form And Styles For Given Individual Types And Classifications. | Fine And Colorful Kentucky And Ohio Hardstone Masterpieces. Polished Double Bitted Pick Bottom Of Photo Is 12 Plus Inches And Pictured In The Meuser Book. |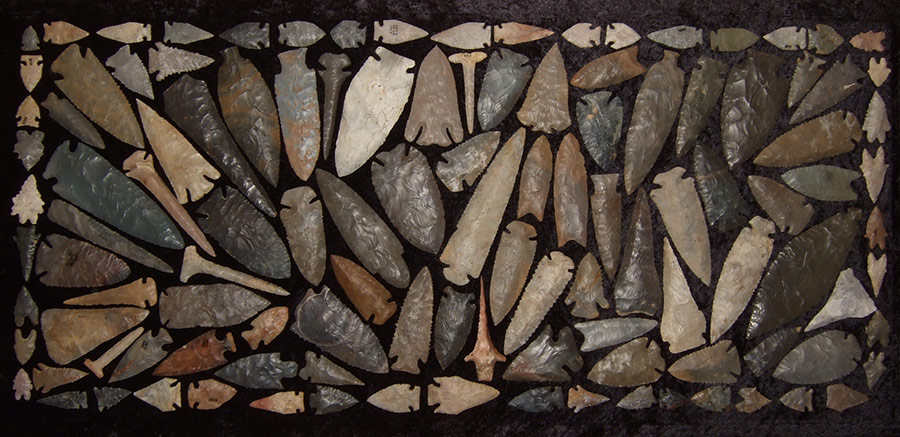 A Lifetime Of Painstakingly Gathered Kentucky And Surrounding Areas Fine And Colorful Flint. For Display Only!
Myself And A Display Of Personal Collection
Relics Set Up At A Recent Local Artifact Gathering.
Live Action Doesn't Get Any Livlier Than This Guy!
Ernie Brown, Jr. Better known as ''The Turtle Man'' .
...and one might also note that
he's a Good Old Boy and Loyal Protector of my Underground Relic Vault!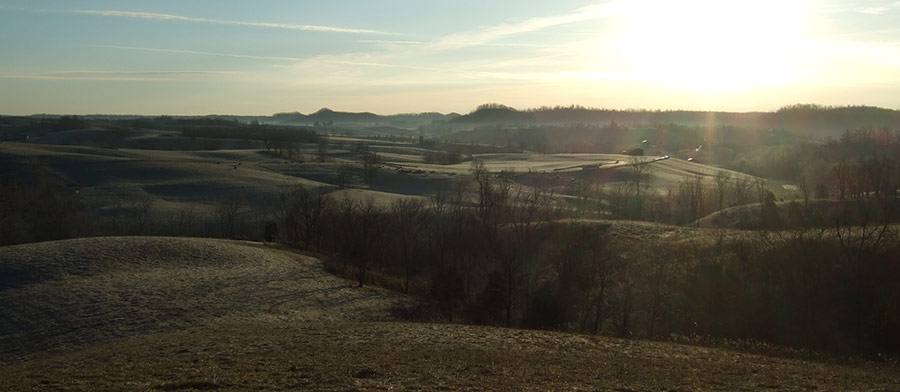 An Early Mornings View Before Field Hunting Over Looking The Hills Of Casey County Kentucky And The Head Waters Of The Green River. $$$$Priceless$$$